Exploring why comprehensive care can make a big difference in cancer treatment.
Auteurs: Dr. Boris Kuvshinoff and Dr. Raghu Ram
- Roswell Park Comprehensive Cancer Center.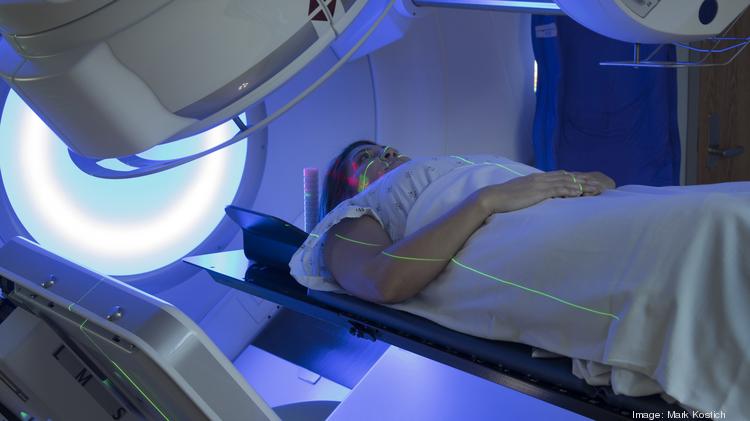 The best cancer care is always personalized care that's tailored to the needs and priorities of a single patient.
Photo: Mark Kostich.
The majority of cancer care today is provided as outpatient care, and that has meant that cancer patients may have their appointments anywhere from a strip mall to a general hospital to a shiny, multi-story medical center.
High-quality, appropriate care can happen in all of these environments. What distinguishes the providers whose patients have the best clinical outcomes? What are the elements of great cancer care?
Several recent studies published in respected medical journals - including analyses published by the American Medical Association, American Cancer Society and American Society of Clinical Oncology, have concluded that patients' long-term survival was significantly improved, by as much as 20 percent, for cancer patients treated at National Cancer Institute-designated Comprehensive Cancer Centers, compared to other teaching hospitals or community cancer treatment settings.
We believe there are eight core features that distinguish outstanding cancer care, and which can help guide families looking to select the best providers for their particular needs and circumstances.


1. Accurate diagnosis:
Many patients will never meet the pathologists and radiologists involved in their care, but these professionals' conclusions about the exact type, origin and stage of a cancer are critical. Make sure your biopsies and scans are being interpreted by professionals with specialized training and experience. In situations where the diagnosis of cancer is made during a hospital admission, patients should ask about the expertise of both the physicians and the facility for their cancer type before initiating treatment.


2. Team care:
When a multidisciplinary team of surgeons, medical oncologists, radiation therapists, nurses, social workers, physical therapists and pathologists, to name a few key specialties, gets together to go over cases and develop treatment plans, patients benefit from an expert panel where multiple viewpoints and considerations get aired. This also means patients are less likely to feel pressured to choose one type of treatment over another.


3. Clinical guidelines and pathways:
Especially in this era of big data, we have significant evidence on how different therapies, treatment combinations and care strategies affect different patients, based on everything from their age, overall health, and their type/stage of cancer right down to the mutations or genetic characteristics that characterize their particular tumors.
Through organizations like the National Comprehensive Cancer Network, of which our center is a founding member, and tools called clinical pathways, patients and providers have never had easier, more thorough access to the latest evidence on which therapies are most effective for which patients. So make sure your provider is taking advantage of these important tools and incorporating them into your treatment planning.


4. Genetic and molecular testing:
Advances in genetics and genomics are rapidly changing the way cancer care is delivered. Is my provider recommending advanced diagnostic testing to see whether a targeted therapy is available for my tumor subtype? Should I and my loved ones be getting genetic counseling or testing to see if we may be at higher risk for cancers known to run in families? These are important tools that can improve treatment outcomes and even, in some cases, prevent cancer.


5. Experienced, specialized providers:
Cancer is an incredibly complex disease, with hundreds of subtypes that each behave in different ways and require different treatment approaches and monitoring. From diagnosis through to survivorship care, the experience level and expertise of your providers is important. Look for professionals with specialty training in oncology and significant experience treating your cancer type.


6. Clinical research studies:
The newest and most innovative treatment approaches are often available only through participation in clinical trials. So ask if a clinical study might be a good option for you to consider.
The National Institutes of Health maintains a searchable database of clinical trials at ClinicalTrials.gov.


7. Sometimes, the best treatment is less treatment:
Some cancers, particularly certain breast, prostate, kidney and gastrointestinal cancers, can be safely and appropriately managed without surgery, and sometimes without any treatment at all. This isn't true of the majority of cancer cases. Look for evidence that a facility is committed to the right treatment for the right patient at the right time.


8. Bedside manner matters:
A provider's compassion, listening and communication skills, and patience should be as evident as their expertise and knowledge base.
There are other important considerations, too. Does your provider support your interest in seeking out a second opinion? Do they offer supportive care and services both during and after you complete treatment?
It's important to start asking these questions even before you or a loved one is facing cancer and to make sure that your insurance plan - or the insurance plan you offer to your employees - puts this high-level care within reach.
There's no set formula for outstanding medical care. The best cancer care is always personalized care that's tailored to the needs and priorities of a single patient. But we offer these recommendations as a conversation guide that can help you, your family or your employees to get the best and most appropriate care.
Learn more about the comprehensive, team-based care available at Roswell Park Comprehensive Cancer Center.
As the first center in the nation dedicated to cancer research, Roswell Park Comprehensive Cancer Center drives advances in cancer diagnosis, treatment and survivorship.
Dr. Boris Kuvshinoff II, MBA, is chief medical officer and professor of oncology at Roswell Park Comprehensive Cancer Center in Buffalo, New York. A surgical oncologist for 25 years, he cares for patients with liver, pancreas, gallbladder, bile duct and neuroendocrine tumors. Dr. Raghu Ram, vice president of value-based care optimization and community clinical collaboration at Roswell Park, has held leadership roles with care providers and health insurers during a 30-year career in family medicine.
Bron: www.bizjournals.com/buffalo/news